KEYSTONE
produced by Please Wait to be Seated
The whole is greater then the sum of it's parts? The Keystone project began as an investigation into just that, where loose autonomous objects create balance, which is created through the underlying relationship of the separate elements.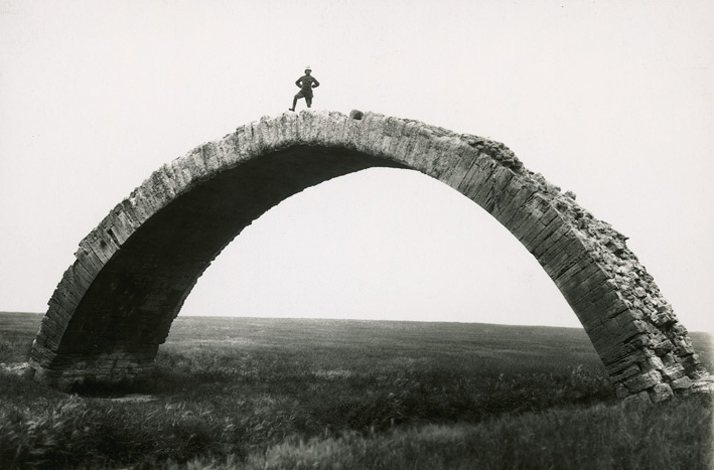 These parts associate with the three basic elements of a roman bridge (which for us serves as the best example of when loose parts come together to create a whole); the spanners (elements which connect the bridge to the surface and ensure this foothold does not slide or move), the elemental building blocks, and the keystone (which when inserted completes the fundamental arch shape).
Our abstracted and reassembled versions of these three elements lead to the Keystone chair, a chair where there are no physical connections. Only it's shear weight is what holds the whole together. Made from concrete (back rest), rubber (keystone) and ceramics (sit surface). By using each other's strengths, an independent structure is formed.
The original Keystone made from concrete, silicone and ceramics was later translated to an upholstered version together with Danish label Please Wait to be Seated. Availlable in different colours and different textiles from Kvadrat.
produced by: Please Wait to be Seated
dimensions: 91 x 76 x 80 cm
availlable in different colour combinations